Flavor, Filling, Pricing Information:
Cake Flavors
White, Chocolate, Yellow, Marble, Carrot, Spice, Lemon, Strawberry, Cherry Chip, Mocha, Almond, Red Velvet *Other flavors available upon request for an additional charge
Filling Flavors
Lemon, Strawberry, Raspberry, Fudge, Oreo, Peanut Butter Icing, Mint Chip Icing
Pricing
$2.89 per slice for buttercream
$4.39 per slice for fondant
$0.40 per slice for filling
Gumpaste flowers and some decoration designs have additional charges.
A $50.00 non-refundable deposit is required at the time of order or to hold the date. This deposit will be applied toward the order. Sheet cakes, cupcakes and grooms cakes are also available.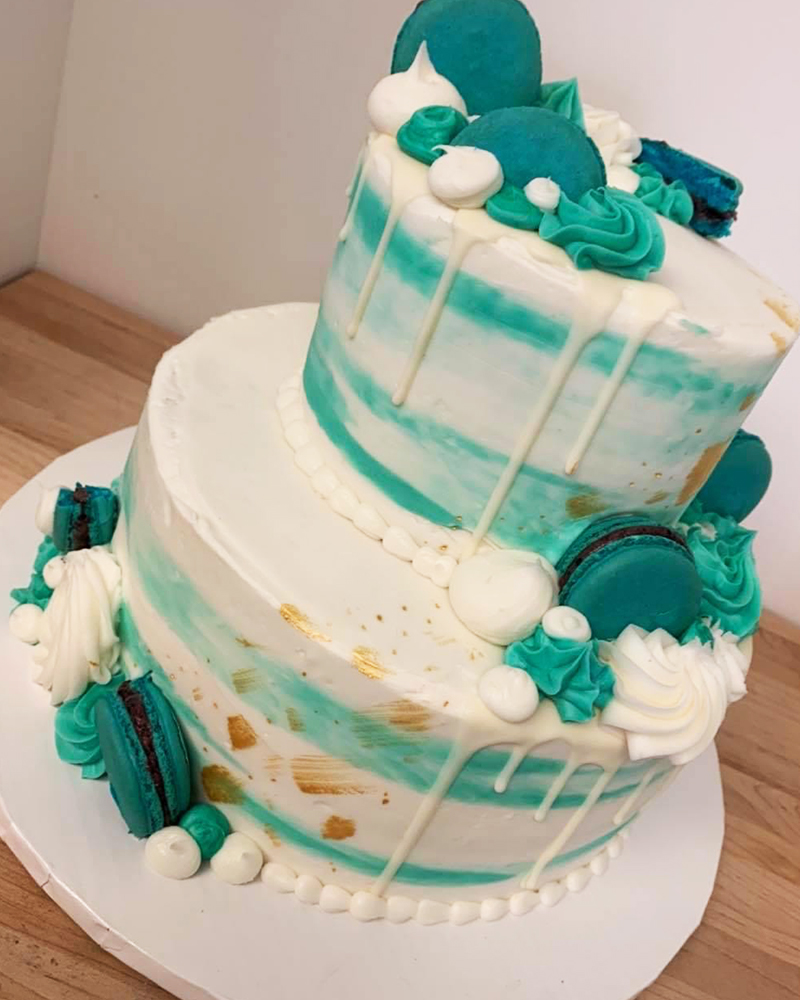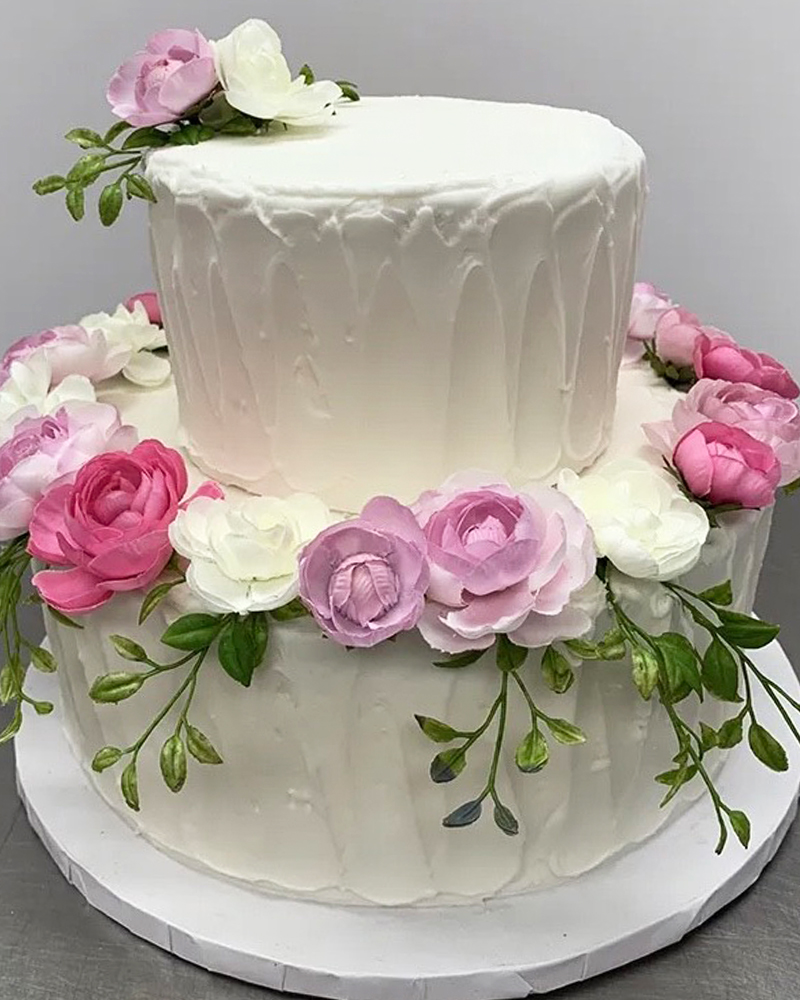 WEDDING + TIERED CAKE FAQ